Welcome
How You Can Support Important Causes
Be a reason change happens.
Is there something that you think is really important and more people should know about? Something like helping endangered animals or animals in your local shelter? Or feeding the hungry in your community? Or recycling? Or keeping the jungle or ocean safe from pollution?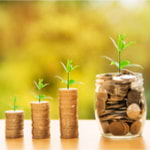 There are so many great causes out there that make a difference in the world we live in. You shouldn't be afraid to stand up and help the ones that mean the most to you. And there are lots of ways you can help!
Fundraise
See if the organization you want to help has fundraising efforts you could participate in, like a walkathon. Or, you could donate money that you make from a bake sale, or helping neighbors with lawn work, or babysitting. You could even ask your parents to put part of your allowance toward your important cause and make a bigger donation halfway through or at the end of the year.
Volunteer
If you would like to help a cause in your town or neighborhood, see if you can volunteer with an adult. Many cities have park clean-up days, local shelters often need help caring for animals, and around the holidays there are many organizations that gather and distribute food for hungry families.
Share information
Animals get saved, the environment gets cleaned, and hungry families get fed because people like you, who care, share important information with others who can also volunteer, donate, and spread the news. Ask your teacher if you can give a presentation to your class about your chosen cause.
Go out and make a difference!